Powered By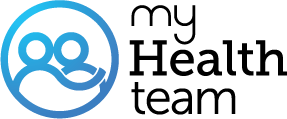 A MyFibroTeam Member
I have been prescribed cymbalta as an alternative to Gabapentin (which has caused irrevocable damage due to weight gain) I was just wondering if anyone has tried it? Is on it? What are the pro's and cons? Both my specialist nurse and his supervisor feel its the best fit for me and that in comparison to Gabapentin its far better. Did you guys find this the case for you?
I've experienced multiple traumas, which resulted in twice being diagnosed with PTSD. Long-standing problems with migraines, chronic asthma, endometriosis, IBS and PCOD. I had a serious slip and fall accident onto a gym floor which caused a Dominio effect of pain problems and insomnia, gastroparesis and incontinence. I have eight specialists and none of them can connect the dots because they can't' see the forest for the trees. Now I am being told by some doctors that he or she does not know what else to do, other than refer me to a teaching hospital. Western medicine is highly dependent on an organic cause and effect resolution and when doctors fail to find a cause they try to relieve the effects. I believe the cause is located in the gut and the spine and I must focus on healing these two areas.
My internal medicine doctor wants me to lose 60 pounds while taking drugs like Gabapentin or Cymbalta. No longer on Neurontin (Gabapentin), the side effects were too severe, now on the lowest dose of Cymbalta (Duloxetine). Also Rx Rheumate, Skelaxin (Metaxalone), Bentyl (Dicyclomine) and Aimovig. Without health insurance and coupons, these medications would cost me about $3,000 per month. Unfortunately, I am still in a whole lot of pain.
My pain clinic specialist nurse and his supervisor were who felt cymbalta would be better for me than Gabapentin, incidentally all the symptoms you named I have suffered with on Gabapentin too especially aggression. Im not naturally aggressive so was a shock for me. The weight gain has ruined me on it too so was relieved to hear that it was a symptom on cymbalta but not as bad. Thanks @A MyFibroTeam Member, for taking time to comment and point out medical team monitoring on any meds is imperative
Cymbalta comes with side effects that may or may not effect you. I would take to your doctor and ask them why they think Cymbalta is right for you. It comes with the typical weight gain side effects, but in rare cases it can cause extreme agitation, rates and aggressive behavior on side and it can worsen for some with depression and cause suicidal thoughts and of actions. It like any in the antidepressant medication group need to be closely monitored by your doctor and I strongly recommend that you have a counselor that you see weekly as they can also watch for the more suttle side effects that you don't realize you are experiencing
@A MyFibroTeam Member, thank you so much for taking the time to comment. I will look into the CoQ10 too so as I can research that also. I think my fibromyalgia is down to ptsd (recently diagnosed) all my medical team seem to think it was down to an attack I suffered in 2006 and never really got over. Its like my body decided it is now the norm to be in constant pain and the Osteoarthritis is because of my joint hyper mobility syndrome. It feels like too much too often and overwhelming, thats without any of the symptomania of fibromyalgia all on its own.
So good to know there are so many here that have experience and support us newbies
Hi...I take 60mg Cymbalta (Dr tried 90mg, I was no good- couldn't stay awake) but added CoQ10 at night with it, my pain is mostly subsided. I don't have depression, I take Cymbalta strictly for the pain. I read a lot and found CoQ10 is a natural choice for helping with pain in arthritis, lupus so I gave it a try and it is in my daily dose now.
My fibro was brought on by PTSD, and putting it on a shelf for many years to raise my boys. Ive got a great doc that "gets it", she's awesome. Don't give up, just do your research and find what works for you. The Cymbalta takes an adjustment period, and if you do start it do not miss a dose - seriously- you'll feel like you have the flu! Im hoping to wean off in the next year or so to give my body a break...
I have a naturopath and he orders test he needs answers for and things I need to be more physically stable! And my insurance covers all the tests but with proper wording they also cover the compounds medication I need.
I feel like I've given up and just cope with things. I trust my naturopath but it is expensive and they can't order tests.
@A MyFibroTeam Member unfortunately my rheumatologist has given up on me. She passed me back to my Dr without double checking on any of the things she put me through for, one of which was a cpap.
I think after fighting all day everyday with fibromyalgia I just lose the fight with the medical profession. Luckily I have a specialist nurse who also has chronic pain and fights for us on the inside. I now have my hope restored
Join today!
Start meeting others who understand