Powered By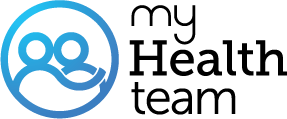 I've Been Wondering How Many People Here Live Around Southeastern Ma., Somewhat Before Cape Cod, But In That General Area?
A MyFibroTeam Member
The reason I ask is because I thought it we lived near each other, possibly could meet somewhere in the middle and kind of brainstorm. Or share what doctors are good, etc.
I can't always get my thoughts out properly, but I think I got the idea across. I just hope there is some interest!
Thanks for reading! Jeannie (php)
@A MyFibroTeam Member. Would love too but can't right now. Doc won't let me drive
Hi very interested in meeting up with you and anyone that lives in the general area of southeastern madsachusetts i live in sharon would love to get together
Hi Jessica, does that mean you are interested? I think we are close to an hour apart, but from what I can tell we could meet somewhere near the Cape (before or after). Let me know what you think, OK?
Join today!
Start meeting others who understand