Powered By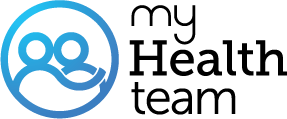 A MyFibroTeam Member
So I was wondering if anyone else has experienced this. Two days ago I had crippling pain in both legs from my hips to my toes for roughly 15 hours of my day. Was pretty much limited to the couch the entire time since walking was a painful nightmare. That level of pain was new to me. Anyone ever have anything like that?
Fed up of constant pain some days are much worse than others do too much one day pay the price next day
Every day all day and night. I think it's become part of my soul.
sounds like sciactia. i have sciactia and the pain is unbearable. it has put me in bed more often then i can say.
What kind of cannabis oil cream do you use?
Yes, I do. Trying to sleep like that is worse. I use Real Time Relief Maxx and their cannabis oil cream works very well. They really make a difference in your pain and being able to have a productive day and sleep at night. It is amazing for relaxing tight muscles. It is expensive but we'll worth it. It the long run the because it takes such a small amount.
That's actually how my pain started. After being passed from doctor to doctor and the finally said physical therapy I couldn't pick my left leg up an inch off the ground. Thankful that only lasted about 9 months. It's better now but still some days Im like you have top buddy stay seated. I hope it soon eases up for you.
Hugs
Regularly have a hot bath pain goes away for a short time x
Hey i get this and get really bad cramps in hands and feet rest up xxx
Join today!
Start meeting others who understand