Powered By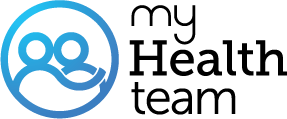 Real members of MyFibroTeam have posted questions and answers that support our community guidelines, and should not be taken as medical advice. Looking for the latest medically reviewed content by doctors and experts?
Visit our resource section.
Light Sensitivity Episodes

Often times when I'm at work using my computer for awhile, I get episodes of light sensitivity where I have to squint and/or wear my sunglasses just to look at the computer screen. This only started happening a few months ago along with all of my other symptoms. Anyone else have this? It's very disconcerting.
That sounds just like me 2 years ago. Wearing sunglasses in the office was getting ridiculous. Went to the optometrist and got some tinted lenses for my glasses (I chose blue). So much more comfortable since then! Only the lights at work had that effect on me.
Update: I went to an optometrist for an eye exam- she said I have perfect vision and that my episodes are actually a type of "silent" migraine (silent meaning there is no pain present) caused by my vascular system. She suggested I buy a pair of blue light filtering glasses online. I got mine for $15 on amazon and wear them at work and at night before bed and ever since then I have had no migraines! I highly recommend them- you can get them without magnification if you don't need glasses for vision!
Yes very sensitive to lights with fibromyalgia but might be worthwhile having your eyes checked if you haven't recently.
Only suggest this as I have glaucoma in both eyes which also causes extreme sensitivity to lights.
Fibro has had a big impact on my eyes. They hurt more at night and bright light is a real kicker.
Such good news!!! So happy to hear this!!! Really happy for you. I'm going to try some too, thank you :)
Join today!
Start meeting others who understand