Powered By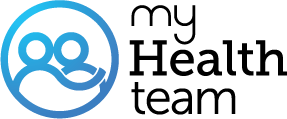 Pain From Sudden Noises/sounds
A MyFibroTeam Member
When I am having a bad flareup, I become very sensitive to sudden sounds/noises. Anything from a siren to a small cough, or even someone starting to talk causes a painful shock to all the nerves in my upper body. Mostly my arms, shoulders and neck. Constant "white noise" doesn't bother me. I feel guilty when this is happening, I because I have to ask my husband not to talk to me or change channels on the TV or I tell him that I have to go in different room bc my flareup is causing sounds to bother me. My husband says he understands but on the rare occasions I have to ask him not to talk to me, I feel like I am hurting his feelings. I have to run a fan or some white noise at night as even his breathing can cause the nerve pain. It is hard when this is happening when I am driving bc the sounds of loud cars or trucks going by, horns and sirens out me in such pain that I am exhausted by the time I reach my destination. I mentioned this to my dr once a few years ago and he looked at me like I was crazy. Luckily, this only happens during my worst flareups and is not a daily issue. Does anyone else experience this and, if so, do you do anything special to help it.
I respond with weakness, not pain, to loud sounds or stress when this is flared up.
Yes i get Tinnitus too - it comes and goes (thankfully not continous) Often its amplified during a flare
But it is bearable, some people have it much louder and continous
I' ve learnt to live with my level of tinnitus but couldnt bear it to geg any worse
Amazing and great to know others are noise sensitive and the electric shock sensation too. Certain noises on the TV set of my tinnitus and I need peace and quiet. Phew
Yes i am very sensitive to loud noise. Especially when it's unexpected.
My nerves are right on edge and it hurts I believe because it causes my muscles to tighten.
Makes me very annoyed and cranky.
I don't have pain in my ears from sudden loud noises. I get jolts of nerve pain in my arms, hands and head all at once. Like a an electrical zap. Constant noise doesn't seem to bother me. I am guessing people have different reactions.
I had no idea that was a part of fibro. I just thought my ears were overly sensitive to noise. People who have shrill, loud voices really bother me and I can only take so much of being in the room with them. I have some people in my family with voices like that. Can't stand really loud music, like at a concert. I have to stand way far away from the speakers. It stresses me out and hurts my ears to be around loud noise.
One of the first symptoms I had was an adverse reaction to noise. When I wanted to boil water I would unplug the kettle as soon as it started to make a noise. I would get angry at my husband because he was eating too loud. I got angry at my children when they were playing because I could not stand the noise. It was a reaction similar to that of someone scratching on a chalk board. If I was a cat the fur on my back would be sticking straight up. That was how I reacted to some noises. I have learned to dismiss it now.
I have hearing loss. I cant hear people speak. What i should say it sounds like mumble jumble to me when they talj. I always have to say what? I think this is part of the fibro fog. It's like I block them out when they r talking. As for noises I hear them very well. I cant stand loud noises it really hurts.. I get so much pain in my ears and head, i have to tell them to tune it down.
In my worst flares i cant bear any noise or light - i have to just try and relax in a darkened room
But no where near as noise sensitive ss you experience
I too experience pain in my neck shoulders, cervical area and upper arms. I get temporary relief from ice packs
Join today!
Start meeting others who understand