Powered By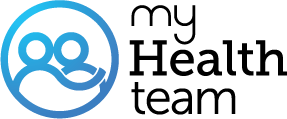 A MyFibroTeam Member
I was wondering what the fatigue going along with fibro felt like. Is it a sleepy feeling, or feeling physically wiped? What all does it entail? If anyone can help I would appreciate the information. Thanks! :-)
Same @A MyFibroTeam Member
I can deal with the pain but the fatigue gets me everytime and there's nothing you can do about it. It's a pain literally
I can't speak for others, but for me personally, fatigue is just me feeling completely wiped out and without energy. It also comes and goes as it pleases, and some days it's an all day thing. It's a monster to deal with when I'm trying to work.
Studies have shown that up to 70% of people having fibromyalgia meet the criteria for also having chronic fatigue syndrome. No wonder we are exhausted 24/7. Dr.'s with fibro./CFS treatment centers replace thyroid and other gland hormones, even though lab tests show them at normal levels. The harsh meds that Dr.'s use to treat those conditions, just treat the symptoms, and not the cause.
I had mono at 18 (long time ago) with liver failure. The doctors suspect that's how I got Fibro and CFS. 😬 🌼
@A MyFibroTeam Member described the fatigue perfectly. When it's bad, I can't even read or watch TV or even sleep. Have to psych myself up to reach for the glass of water on the bedside table or get up to go to the bathroom. That together with the all over flu like body aches and the many extremely tender spots all over my body makes it so hard to face each day. 🌼
Physically, emotionally and mentally drained to complete exhaustion. Left feeling totally helpless and hopeless because you cant change it.
Always tired , sleepy and if you just finish running 10k
My fibro and fatigue together makes me feel like i have severe sun stroke, nausea, pounding migraines mental and physical exhaustion. My joints ache my muscles are agony and i have shooting pains in my full body. It feels like its in the depths of my bones and gets so bad i grind my teeth until they start to chip. I cant eat and although exhausted cant sleep as i develop a high fever that is so bad i can heat a room, i just curl in a ball until the flare is over which can last 14 hours, then it takes days to recover. Its a horrible pain filled nightmare.
After my car accident, I tried to maintain my regular work schedule, and of course I couldn't and developed Mono. That's how I describe chronic fatigue and fibromyalgia fatigue. It's Mono that never goes away. That said, now I do have some better days. When I do get flares, which is pretty regularly, I'm afraid to go to sleep because it is very difficult to wake me back up.
Join today!
Start meeting others who understand