Powered By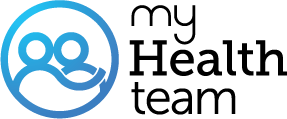 Real members of MyFibroTeam have posted questions and answers that support our community guidelines, and should not be taken as medical advice. Looking for the latest medically reviewed content by doctors and experts?
Visit our resource section.
Highten Sensitivity?

I know with fibro you get very sensitive to touch because of the nerves firing like mad. But does anyone else get more sensitive to light, sound, smell and taste?
I have noticed the last 2 weeks or so that my senses have gone into hyper sensitive, everything seems so loud, any sort of light burns my eyes and gives me a migraine, and smell does the same thing. Is this normal?
yes sensitivity to lights definitely, and also towards the end of the days if i'm sitting quietly and theirs a sudden noise it feels like a electric shock sensation going through me-wtf
Hi... i also am very sensitive to light and noise. gentle hugs, keep warm...
Yes my eyes go sensitive to the light pluss sometimes my hearing can be sensitive.
my daughter as sensitive hearing all the time it drivers her bonkers essepically if she next to me x so you are not alone.
Thank you everyone for sharing your experience, it makes me feel better knowing that i'm not the only one. Now i just have to find a way to cope with them all. I have 2 kids who are very hyper and loud all the time so im trying to figure out ways to cope with that.
I am very sensitive to noise I avoid places with loud noises, my skin will get painful to the touch.....
Join today!
Start meeting others who understand