Powered By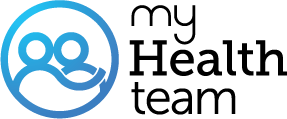 Savella??? Anyone On This
A MyFibroTeam Member
I was just put on Savella to take alobg with gaba. Anyone have good bad ugly on this med?
Thank you
@A MyFibroTeam Member if you click on the 3 bars in the top left the list will come up. Click on Q&A. Click on the plus sign and fill in your question.
How do you initiate asking a question to the group?
I have a friend who swears by it!
I have been on Savella for several months and it has really helped my pain level. No side effects noted yet. Sorry to hear it has been so harsh for others.
Ugly!!! Very ugly!!!
On my third day of Savella my resting heart rate was 145. My BP was so high I was scared to death. I almost woke my husband up to take me to the ER but I had the equipment at home ( I'm a nurse) to stay up the night to monitor myself. So that's what I did. Probably stupid but it worked out.
While I had the time, I researched the heck out of this drug and read dozend of articles and hundreds of threads of peoples experience on this drug.
So many people on this drug ended up in the ER with heart and BP issues. Some even claimed to have permanent heart damage. There is also a citizens action group trying to get this drug off the market.
On the other hand, I know that people have used this drug with great success. Every one is different, but I would really research this drug before you make the decision to start it. At least be aware of the side effects so you can stop right away if you experience anything of them.
Good luck!! Wishing you pain free days!
xxxx
With Savela you have the chance of getting seritonon syndrome. I heard rumors from a friend that that syndrome can be life threatening and happen very fast. I take mirtzapine already so I decided not to take the chance with Savela. I think it is a personal choice but one you should really discuss with your Dr and significant other or family.
Join today!
Start meeting others who understand