Powered By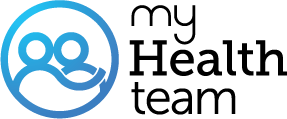 Real members of MyFibroTeam have posted questions and answers that support our community guidelines, and should not be taken as medical advice. Looking for the latest medically reviewed content by doctors and experts?
Visit our resource section.
In Your All's Experience What Caused Your Fibromyalgia?

Epstien's barr can manifest itself with symptoms as simple as a cold or flu. Most people that have had it, never know they did. It's definitely not always diagnosed. But once you have had it, it's always in your body dormant. Waiting for a trigger.
xxxx
Yes. Shingles just like Epstein's bar is the herpes virus. They are all triggered the same way. It's evil! 👹
xxxx
@A MyFibroTeam Member. Thanks for answering this one. I have heard somewhere that a very large percentage of people have the epstein barr virus and do not know that they have it. I think it was like 75%. It is a virus that lies dormant in our bodies until something traumatic brings it out. I am sure we will learn more about this very soon since they know what is causing it.. Hopefully the anti viral that KellyA said they have developed, will be in our hands soon. I pray it will cure fibro or at least slow it down and give us some relief. Have a great day everyone.
Yes I agree as I have suffered several traumatic injuries and stress. I certainly can tell you stress can definitely trigger a flare.
The antiviral mixed with Celebrex medication is in it's third trial phase. Hopefully it will be approved sometime next year but you know how slow these things go. There are two other drugs just about a year or two behind this one that will be coming on the market for fibromyalgia. At least there is some research and money behind it finally.
xxxx
Join today!
Start meeting others who understand