Powered By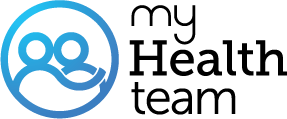 Real members of MyFibroTeam have posted questions and answers that support our community guidelines, and should not be taken as medical advice. Looking for the latest medically reviewed content by doctors and experts?
Visit our resource section.
Has Anyone Heard About The FM Blood Test And Research Study And Potential Vaccine?

The vaccine is supposed to revert the two immune system bio-markers back to normal levels. Imagine no more symptoms... I am volunteering for the study. Already have confirmation that my bio-markers are abnormal which is a positive diagnosis. It's great to finally have a blood test and be able to truly diagnose Fibromyalgia.
It's through Harvard University, Massachusetts General Hospital, University of California and University of Illinois. Already given blood samples and consent forms. Should be going early spring 2018.
FM/a is the blood test I'm talking about. It actually looks at two proteins in your blood.
@A MyFibroTeam Member I always like to stay on top of research. The online NIH site for one. There's also a clinical studies site for rare conditions. Can you please share this particular site location for the rest of us? Thanks and have a great day. Janet
Google FM Test. @A MyFibroTeam Member
Please let us know any updates
Join today!
Start meeting others who understand