Powered By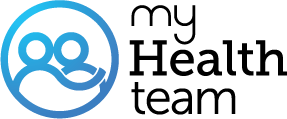 Warm Sensation In Fingertips
A MyFibroTeam Member
Has anyone else noticed a warm,/hot sensation in your fingertips or top of your leg? I have had this symptom for the past few months, but I wasn't sure if it was related to fibro or a different condition. I also have b-12 deficiency, but I have been managing that with supplements for many years now.
Just curious if anyone might have thoughts/suggestions.
I am sometimes hesitant when the doctor wants to increase my meds often times I wonder if it's a decision on their part that amounts to I don't know what to do let's try this and no I'm not aware of or care what the consequences will be to your body
yes, it is very common, some times I have to look down my leg because feels like the heat not holding my bladder but it is the blood vessels spasms from nerves. I am guessing. right now I have one on my left upper arm. can't rub the skin over the muscle pain. ask the doctor for sure though.
My consultant increased my Duloxetine from 60mg to 90mg & since then I have had terrible & embarrassing sweats however it has helped me with my back pain! Just thought I would share this information with you.
I've always had a sweating problem since I was a child. When I went through menopause it was unbearable. Still have the "hots" but never diagnosed with anything.
That's just like me! It drives my husband crazy! Lol
TraceyMann@ I have complained about the sweating for 6 years, no one acquaints it to fibro and they can find no other harmone that causes it. I run a fan in anyroom I am in it helps some or I don't turn on the heat until it gets down to freezing outside.
i
Yes! I sweat a lot too! Especially around the head and really have a hard time when it is hot inside or outside.
Warm sensation in fingertips... I have hot hands, people remark that my hands feel warm when I touch them eventho it is cold outside. I have problems sweating all over especially my head. It makes dressing properly for the weather out of the question as I am too hot in winter wear.
Thank you for sharing! That is very interesting and leads me to believe it may be more related to fibro.
I just recently started getting tingling sensations in my fingertips out of nowhere. If I think about it it is warm/ hot sensation. Maybe related to meds or a part of fibromyalgia. It seems everyday I get a weird new symptom or pain!
Join today!
Start meeting others who understand