Powered By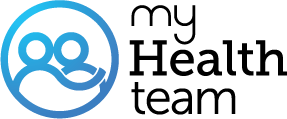 Real members of MyFibroTeam have posted questions and answers that support our community guidelines, and should not be taken as medical advice. Looking for the latest medically reviewed content by doctors and experts?
Visit our resource section.
Does Anyone Have Restless Episodes, Like "coming Out Of Your Skin?"

This happens when I am especially tired. It feels like I can't sit stil. A bit like a "creepy/crawly" sensation radiating from the neck down.
Not saying it is, but creepy crawleys is a symptom of a drug allergy. Just throwing it out there. Sometimes you don't notice the reaction until you have stopped moving. Resting, getting ready for bed, quieter in your thoughts, etc.
xxxx
Oh yes...I can be SO TIRED...but as soon as I crawl into bed...creepy crawly legs..itchy all over and shoulder, hip and leg pain...doesn't happen every night but SO VERY ANNOYING! I just started Gabapentin last month...tonight will be my first 300 mg dose ( Dr upped it today)
Everyday and night trying to go to anyone geta better amount soo am not short
I get it when I am over-tired.
Yes really bad in my legs. I take requip gabapentin and magnesium. Trying to taper off the gabapentin I'm in 300 now. I was on 600 a couple of weeks ago. Rls is so annoying and sets up the cycle of no sleep more pain more rls no sleep
Join today!
Start meeting others who understand