Powered By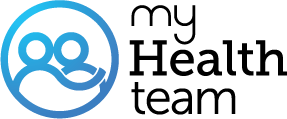 A MyFibroTeam Member
Is Fibromyalgia considered a full disabilty? How may of you are working? If so how does that work with the bad days? Also if you're on disability, how long did it take for an approval for fibromyalgia and did you have to have an attorney or do the ss accept and respect fibromyalgia. Thanks loves !
Can people still get disability and work at the same time or just have grin and bare it.
I have to be on disability cause of the side effects I hired citizens disability in MA where I live still took 2 years and cost 6grand but with my anxiety and lack of concentration I did not want to go it alone there was a worker layer on the phone during the trial and with all the issues she had to repeat 3 times to the judge so there is no job out there for my client NO
Hi. I have fibromyalgia, CRPS and chronic fatigue. Also, injuries to my neck and back, depression and anxiety all from a car accident 3 years ago. Never had any of these diseases before the accident. I'm just wondering if anyone is from Canada that receives disability for any of these diseases?
I was diagnosed in 2008 with rhuemotoid arthritis and fibromyalgia in 2010 I was on full disability until pip came in and they reduced it to standard not happy. Had to give up a good job as a supervisr which I loved .my condition is getting worse my memory is terrible now and im sick of dropping things.my family are active like bowling and cycling and I cant do nothing it gets me down.
I no longer work after losing 2 jobs in healthcare field. I was finally diagnosed in 2013. The pain with movement and exhaustion every single hour is God awful.
Recently on a vacation, I was unable to walk 3 of 5 mile trip. How embarrassing. It just leads to more depression and anxiety.
On last two days of this part of the trip I got s headache unlike any headache I have had before. Three continuous months later, with continued headaches, I was finally diagnosed with Occipital Neuralgia.
Hi there haven't worked since being diagnosed 2 years ago, I had a really important rewarding job in the elderly care agency the only job I had which I absolutely loved. Now I feel I've completely lost everything I loved in my life, as all I can manage is bit of very light housework and sit watching TV.
I work full time but struggle. I used to work in residential social work with teenagers but couldn't cope with the stress and trying to remember everything! so now I work at a supermarket. It's a very active job but I take painkillers every four hours and I feel worse on my days off if I don't do much. The job isn't especially challenging and I just pray that I can continue to work. I work with someone who works 20 hours a week and gets PIP too which I don't really understand.
I was diagnosed in 1994 and have struggled with these and the depression it causes ever since. I work when my days are good and bad. When it is unbearable I stay in bed. I work for a very good company that will allow me to be on intermittent medical leave during the winter months. Fibromyalgia has been accepted as an eligible disability. I have a disability parking placard and if I need to I will get on disability and SSID and retire.
I've been on disability since the beginning of 2010 due to fibro to start than along came other disabilities. It's a daily battle so working would not be easy. I never know how I'm going to feel when I wake up each day so having a job is very difficult. My body is not reliable enough.
Join today!
Start meeting others who understand