Powered By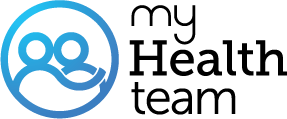 A MyFibroTeam Member
Ive been trying to go to the gym frequently a mixture of cardio and weight training but after a work out i feel like every part of my body is grinding together ? im not over pushing myself, my workouts are reasonably easy and i am having rest days but the pain is horrible. does anyone else struggle with this ? and can you tell me what you do to deal with it so i can maintain going to the gym ?
Im not on any medication at this stage. though i have gained a little weight with not being as active as i used to be as i stopped dairy farming and started studying so my fitness levels have changed pretty drastically and have only just started getting back into netball and decided to try the gym as i was told exercise can be healthy for fibro plus im very self conscious of my body so trying to get back to my original state is starting to take its toll mentally as well as physically.
I know it is hard and sad. Just do what you can and try not to push yourself. Of course I am the queen of pushing myself, so I need to take my own advise. The hardest part is most of the meds make you gain weight, and you can't move and exercise like you used to....and at the same time the doctor is saying you need to lose weight. Sometimes I would like to hit one with a baseball bat when they say that. Of course, since you have still been moving you probably have not started the gaining weight issues. I pray you never do. Good luck finding what works best for you.
Thanks for the responses. i guess i just find it hard knowing how hard i can actually push. mentally i feel like i can do way more than i am doing but my body has decided it cant keep up. The days of being able to do physically anything are slowly disappearing.
I would say it may be the weight training. It is usually suggested we do light cardio only. Perhaps take a week off from the weight training and see if it improves, then you will know. If it doesn't improve, some of us have a exercise intolerance. Sadly you may be one. If that is the case, you would have to cut way back until you find what your body will allow. And each of us is different in what we can do. Some can do short sessions of light cardio. Some cannot do any cardio workouts, but can walk or ride a bike, Some can do no exercising at all.
I have a exercise intolerance. I can walk short distances and I can do gentle stretches. I cannot do cardio routines at all. I can ride a stationary bike (recumbent bikes are easier on my knees though), but only for very short distances and with little to no resistance. So you will have to find what your body will tolerate. Hopefully you will not be one of the ones who can do nothing.
I get to have a lot of fun this week. My oncologist is sending me to PT. I start Thursday and I can't wait to start listing all my disorders and diseases and issues and see just how inventive the therapist will be when one of their biggest challenges walks in the door or find out if I leave he or she speechless and at a loss for what to do. But then again, they might try to push me beyond my limits, in that case I might throw some ankle weights and their head.
Sorry I can't I'm extremely overweight with hypothyroidism and hbp and eaten up with arthritis and fed degenerative disc disease none on bone neck and back and spurs n both neck and back. I work 4 days a week and it takes me about 45 minutes2 get ☝ and going moving and other health issues.and I want 2 and need 3 loose weight but I'm on oxymorphone along with muscle relaxer and still hurt ache throb pounding pain ppl just don't know how bad I hurt bc I always have a 😃 on my face. But I literally want 2 just 😢 and do nothing but at same time I have my 15 yr old son 2 finish raising. Wish I knew the magic combination I would gladly tell everyone how 2 get over or around it. Idk y1 day is better than another. Still trying 2 figure that one out. Lol. Happy 436th of July. Its been a descent day
Join today!
Start meeting others who understand