Powered By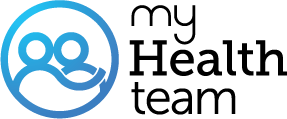 I Stared This Medication And I Wasn't Sure How Well Know It's A New Medication
A MyFibroTeam Member
I take Cymbolta,never tried Savillia. But from what I am reading from everyone's comments it's like Cymbolta, if that is the case then it may not bother you as much as it would someone else. Cymbolta does not bother me, in fact it's the first medication that I have taken that works other than Gabapentin which I take 2-4times a day. You can try meditation and exercise but it all depends on how much your body can take. Me I am always in some type of pain rather it's mild, moderate or just extreme, and I need something that can help me get through the day. So my advice to you is do some research know your facts and do what is best for you. When your in pain there is no easy choice. I know I got off your question but I couldn't stop typing lol😉 good luck!!
Im currently on my second go round with Savella. Simply put it is the only drug to offer me any relief. Th3e first time I was on it for a two years without side effects. Stopped cold turkey for three years without any withdrawal symptoms. Back on it for two weeks now and it does take awhile to offer relief but after a month most mild side effects dissipate. I recommend Savella but nothing helps if we cant sleep and we all know how difficult that is.
That's what I'm on savillia .
I would not start taking it. I'm going thru hell now trying to wean off Cymbalta, savella is the same type of drug. If you don't believe me just google weaning off savella or any other type of Antidepressants. There are thousands of people like me that wish they never would have started taking them, there are also thousands suing the drug company of Cymbalta.
There are drugs approved by the FDA for Fibro but in my personal opinion sometimes it only makes your health worse. It does take a long time to titre up in the system.... I've tried them all, Cymbalta, Lyrica, Savella and they were like poison in my body.... I just can;t do many medications so I look to alternatives. I exercise in a gentle way... lots of stretching, Tai Chi, Massage therapy and getting adequate sleep.
@A MyFibroTeam Member what was it prescribed for?
Thanks , I've looked it up not sure what more to type in but the side effects and what it's supposed to help with
It must be a placebo effect because it takes a long time to get in your system. I wouldn't take that or any other SNRI's. I still weaning off of Cymbalta. They are all toxic drugs that you should be warned about. They don't warn you about the HORRIBLE withdrawals you go thru. In fact there are over 5,000 lawsuits involving Cymbalta. PLEASE research any drug your doctor puts you on
I'm on Savella 2×day, and it a very good medication...is better then others for me👌
Join today!
Start meeting others who understand