Powered By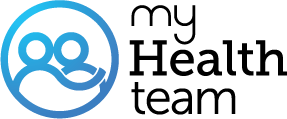 I Have A Migraine Here At Work. Pain Center Recommends ER. Can't Afford It. Any Suggestions As To What I Should Do To Reduce The Pain?
A MyFibroTeam Member
While at work, put something dark on your eyes and lay down on break. Sometimes caffeine helps me. Quad Venti iced white mocha
Do you have a migraine treatment plan ? I know I said I wouldn't go to the ER but one night I had too because I wasn't getting any relief
I wear glasses and I needed the tint to stay all the time because the fluorescent lights trigger my migraines and since I suffer from anxiety too many people around me is too much activity that causes me to have migraines.. I will go to the quietest part of the store and see if I can help it some. I try to catch it before I get sick to my stomach. I guess what I'm trying to say is be aware of your environment such as electronics. I feel them and hear them... what do you think?
Take an anti inflammatory or aspirin if you can and avoid bright lights and computer screens etc, hope you get well soon
@A MyFibroTeam Member.. I think it's about slowing the blood flow or something.. I use them all over my head I ended up making Ice packs that are soft to help bc the hard ones caused more pain
I have found excedrin migraine to be helpful, another thing that can help is an ice pack on the nape of the neck. Not sure why it helps, but it does.
If I do not have my back up meds, I always try to keep Excedrin migraine with me.. I have them everywhere, sometimes it's enough to take an edge off i've maxed out before on them just to get it down enough until I can get home and take something stronger. Ice pack for the head.. No light no noise.. If you have something with caffeine take it with the pills just to give a jult.. A girlfriend of mine drinks mt dew and eats a few slim jims she says it works for her. For me seems like nothing works.. If congested try something for that or if you have your hair up put it down, posture? Are you dehydrated? Need to eat.. Or ate something that's a trigger for you.. There are to many variables for each person and not everything works for everyone.. Hope you feel better soon
If your on a computer dim the lighting cause that always makes mine worse and try to eat some peppermint candy!! Try deep breathing and possibly some caffeine!! Some people are different!! I need caffeine!! So that really helps me!! And if you have a relaxant take that!! Even if it is just half of your dose!! I know your at work so you need to be functional but you might need to take off and get better!! I'm not sure what prescriptions your on but if your on a pain reliever deffiantly take that!!! Hugs!! Get to feeling better!!
Magnesium seems to help me. You should keep a bottle in your purse.
Go home, lay down in a dark room if you have any pain meds take them and try to sleep.
Join today!
Start meeting others who understand