Powered By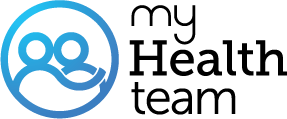 Autoimmune Diseases And Fibromyalgia
A MyFibroTeam Member
If you have both diseases, how do you know when the autoimmune disease is active.
I have lupus, fibro, RA, carrier of hep b, etc etc. Right now don't know what is going on wuth my body. I have the butterfly wash all over my face and forehead. Got cream for my face. Too tired to do anything and gave fallen 3 times on my face and knees. Now having problems with my right knee. My aches and owing are never ending.
I have 3 types of Arthirtis and Fibro some of my blood levels can be checked to decide if it is one of the Arthirtis in flare up or fibro. I used to get these tests every 6 weeks to help me now what I was dealing with but as previously said you get to know the different pains and symptoms within yourself
How were you diagnosed with polychondritis......What ex and did you had done
I have relapsing polychondrtus and fibro .
Combined with arthritis. After some time you will notice the different flares. That is when you can tell each desperately.
With love and light Blessed Be.
Good Morning Adela!
I don't have an answer ask you dr.
Hugs and Kisses
I guess you can't because the symptoms are similar. As in my case I have Fibro and neuropathy and spinal problems so how can you tell which one is which? Feel better.
I wish I knew. I'm going through another round of tests, and it would be nice to have a clear answer.
Join today!
Start meeting others who understand