Powered By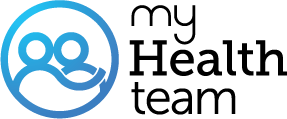 Does Any Experience Motion Sickness, Dizziness And With It An Overall Feeling Of Being Off Balance On A Regular Basis?
A MyFibroTeam Member
Omg! I'm very motion sick! I find my myself getting motion sick more often than not. It happens at different times, but when it does I'm miserable and off balance. I'm not sure if I'm off balance because I'm motion sick or motion sick because I'm off balance?? During times like these I can not deal with any extra sensory stimuli. I'm making myself worse writing this but I just need/want to know if anyone else with Fibromyalgia experiences this.
Oh dear that's isn't good. Sending hugs
I have been dizzy for 4 days. Haven't been able to drive. This is not fun!
Yes ive been dizzy for the pass three days , scared to drive because of it. Just another system of the evil fibro monster . Sometimes I wonder what system will be next.
I've been reading the medical Medium, This associates, EBV with Fibromyalgia, vertigo, and Meniere's disease, Chronic fatigue synd. Has anyone been tested for Epstein Barr Virus ? and with what results ? Meniere's and vertigo are about dizziness.
I started getting real dizzy before I ever started taking any meds. So I would say it is just part of fibro.
@A MyFibroTeam Member do you feel it is associated to your Fibro or your meds?
Yes, I experience dizziness and off balance. I do not get the motion sickness.
Yes I have sometimes go dizzy but no sickness again not sure if it migraine which I do suffer or Fibromyalgia .
I suffer from vertigo often, I was prescribed Meclizine. I also suffer from basilar migraines and vertigo is the main aura that accompanies it.
yes and no..runs frim a littlw ro a lot ...depends upon the day i guess,,lil i am not going to walk the balance beam
Join today!
Start meeting others who understand