Powered By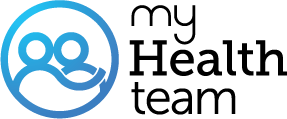 Real members of MyFibroTeam have posted questions and answers that support our community guidelines, and should not be taken as medical advice. Looking for the latest medically reviewed content by doctors and experts?
Visit our resource section.
Managing Symptoms After Surgery?

I am having surgery soon and want to know what you suggest for surgery prep and recovery. What can I do to make it easier or less painful? I plan to discuss my fibro with my surgeon ahead of time, but thought some of you might have some tips or tricks that have helped you during recovery. Thanks!
Two words pain control. I don't believe surgery exacerbates fibro pain. It didn't for me anyway. But what I have learned is to make sure that your pain is controlled before you leave the hospital. Also if you are having a surgery where they can do a nerve block that really really helps. My brother have one of those when he had his foot surgery. I insisted upon it and they make sure it happen. It's kind of a bad thing for him because he thought he was Superman because he wasn't feeling any pain afterwards. So just make sure that you have a good pain control. And make sure that you are initially taking your medication as ordered every 4 hours you don't want to skip the dose when you're sleeping so in the first couple of days you probably would want to set an alarm to take your medication. As soon as you can start substituting non narcotics. I believe when my daughter has surgery I gave her one narcotic and I quickly replaced it with Tylenol she did very very well. Oh on narcotics make sure you have someone to manage your medication because you can over medicate yourself accidentally. I've done it, so it might have a log. we keep a log of the last time the person take the medication and the next time it is due. We make sure that everybody knows to look at the log before administering any medication. And we keep it out of reach of the person that is having surgery. Sorry this is so long but I hope it helps.
If you are in good shape before the surgery then the time to recuperate is shorter. So do the exercises needed to get in shape and stay in shape. You can't overdo it or that will cause more problems. Even just walking will help. Talk to your surgeon as you said.
Hadn't thought about this in connection to surgery! I had a hysterectomy about 3 years ago and besides an initial slow recovery for about a week there did not seem to be any Fibro related complications. I had read about women who went shopping the next day after surgery and I KNEW I wouldn't be one of them! I needed help getting out of bed for a day or two. My surgery was robotic which cuts down on complications and recovery time.
Join today!
Start meeting others who understand