Powered By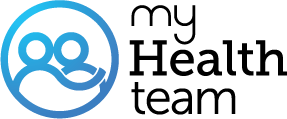 Real members of MyFibroTeam have posted questions and answers that support our community guidelines, and should not be taken as medical advice. Looking for the latest medically reviewed content by doctors and experts?
Visit our resource section.
Can Anyone Recommend A Medication Like Lyrica

I am allergic to lyca (my tongue swells up) and the doctor has tried a couple other meds (sleeping meds) but they make my legs tingle and don't work very well on the fibro symptoms is there another medication that that works like Lyrica
@A MyFibroTeam Member Why won't they give you Neurontin? It is the safest of the 3 meds used for Fibro . Savella and Lyrica both made me go through the worst flares I ever have, I actually ran a fever. I took effexor and Neurontin together. I just couldn't take it this time around it effects me different, It turned me into a Zombie.
@A MyFibroTeam Member I took effexor years ago for depression and my pain clinic I go to put e on neurotin I don't know why the big deal .
I take cymbalta but I hear a lot people have side effects , I only get dry mouth from it . I drink a lot of water and soda pop . Also I'm on neurotin and it help a lot with my legs
Join today!
Start meeting others who understand