Powered By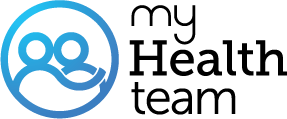 A MyFibroTeam Member
Does anyone else have the same problem as me?
I will be at my desk at work and come over all tired, I struggle (and I mean, I really struggle) to keep my eyes open. I have to keep going to toilet just to shut my eyes for a few minutes. My sleep is terrible, but I just wondered if anyone else has this issue and what you do when you are at work? I think people are starting to notice but I haven't told them of my diagnosis from this week, as one member of staff says fibromyalgia is a made up condition that's all in our heads. I wish it was !!! Xx
Believe me Georgia, I know for a fact that it isn't in my head too! or in YOUR head. When describing the kinds of pain being felt by people with fibro, and other injuries that people have,,,,,,,,,I am sure their would be several NEW words to try and describe it!!
I need to take medicine to both fall asleep and to stay awake. I take Adderall XP during the day and it helps with the fatigue, but I can feel once it wears off since I start to crash. It keeps me awake but doesn't always fix the fatigue, it just cuts down on it and sometimes helps me focus a little more. The downside is that it can make my anxiety a bit worse and can increase my heart rate. My fatigue is often so bad that I'm too tired to sleep ironically enough.
I'm sorry about what your coworker said, it's ridiculous how many people don't understand the reality of this condition, which an estimated 3-6% of people in the world have. Countless studies have measured the change in nociception and brain activation found in fibromyalgia, as well as measuring levels of substance P and countless other things proving it isn't just "in your head". They have also found genetic and epigenetic markers for fibromyalgia, which I hope will be promising.
I am so sorry you have to deal with that from a fellow worker. It used to be that doctors believed it was a made up illness. Because of that, there are still some who refuse to actually give anything for it. but.......there have been plagues that have come out of little illnesses that people say their is no illnesses. anyways, WE KNOW WHAT WE FEEL LIKE. they don't. The only real thing that helps ME is knowing i have a loving heavenly father who knows and loves me and knows I am not faking it. Actually, many doctors are waking up to it though. My pain doctor, after trying to put needles in my back to relieve my pains, actually asked me one day....by any chance, do you have Fibro also. Meaning, I have a few herniated discs, but they couldn't seem to shut off the nerve by using needles to burn or fuse the nerve block. Fibro for me, blocks the recepters trying to block the receptors to end the horrible pain! anyways, have great night.....
Yes I get that too as soon as I sit down I want to go to sleep. I have to keep busy moving around all day or I will just sit and sleep all day. Fortunately I don't go to work. I think it is caused by my meds the DVLA took my driver's license away because of my meds too dangerous to drive when so drowsy. No way is Fibromyalgia a made up condition otherwise I wouldn't be on meds for it and claiming benefits because I can't work or drive .. don't let others tell you it isn't a real condition they are not qualified to do so .
Thanks for all your advice. You ladies are a lovely bunch. ❤️ X
Yes and it is usually the same time 2 pm I work from home at mo o reduced hours but when I am going back in I dread it and full time.I would definitely let your boss know for sure you are covered by disability , you don't need to let co workers know x just resting on bed as we speak x
Chronic fatigue syndrome C.F.S. usually goes hand in hand with fibromyalgia. It must be so difficult while you are still working. All my life I have struggled to sleep during the day but I go to bed for an hour or two on an afternoon and rest with my eyes closed.
Maybe you could change your hours or work part time.
I really hope you can sort something.xx
I found this happening to me but I don't even realise I'm tired I just drop asleep x
Join today!
Start meeting others who understand