Powered By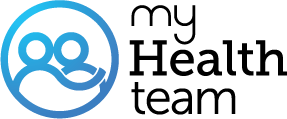 Real members of MyFibroTeam have posted questions and answers that support our community guidelines, and should not be taken as medical advice. Looking for the latest medically reviewed content by doctors and experts?
Visit our resource section.
Does Fibro Affect Digestion An Cause A Constipation

yes and IBS goes with fibromyalgia
I was dx with IBS a long time ago. Just another comorbidity of fibro i think. 🙁
Look at the side effects of the meds you are on? The answer could be there 🙂
I personally don't have those issues with fibromyalgia.
Irritable Bowel syndrome is a major symptom of fibromyalgia. However if you are on any pain meds, they can cause severe constipation.
Talk to your doctor about stool softeners.
Join today!
Start meeting others who understand