Powered By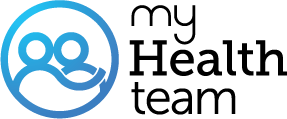 A MyFibroTeam Member
Ladies do you feel menopause exasperates the fibromyalgia or vice versa?? And anyone have success/or something other with identical hormone replacement? I'm listening to all! Thanks.... I just feel like nothing is helping with anything so thought menopause maybe not helping matters🤷🤔😞😜😵🤐
Cool, they need a new cat tree! So, I read you do reiki, that's amazing! Have you tried it on your Fibromyalgia?
Nanette, I have the same cat tree in my patio!
I think based on my experiences that fibro over takes menopause. I have not looked into hormones therapy. Best to you and please keep me informed. Thanks😇
I had to have a partial hysterectomy when I was 31. Met my second husband when I was 32. I always had horrible times with my period along with endometriosis. It was getting so bad, I had to have a blood transfusion the last time I had it. After that, the doctor said there was nothing else to try so we did the partial. I sometimes wonder if I could have held out and when we got married tried to get pregnant things would have been better but, I just couldn't take it anymore. I hope you find answers.
I don't know sweetie I had hysterectomy when I was 28 and now I'm 63 it didn't miss those periods when I was having that in my life I would basically bleed a lot kind of hemorrhage so I had endometriosis really bad but I have my two children thank God hope you feel better Hun
I have a rice ice pack...works great!
@A MyFibroTeam Member Sissy the package of vegetables does not stay that cold as a can or ice pack ! But just my thoughts , it may work well for others ! Smooches Pooches
Oh my yes ice packs or those packages of frozen veg.
And a frozen face cloth or two kept in the freezer.
Place on pulse points.
And sage tea. A pinch of sage in hot water. Tastes awful but works wonders.
@A MyFibroTeam Member Many are complaining of lost posts so you are not alone.
Join today!
Start meeting others who understand