Powered By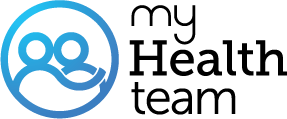 Real members of MyFibroTeam have posted questions and answers that support our community guidelines, and should not be taken as medical advice. Looking for the latest medically reviewed content by doctors and experts?
Visit our resource section.
Does Anyone Experience A Cold Nose, And Cold Feet?

I have experieced this recently. Quite often I have a cold nose and nothig helps warms it. I wear a scarf, a hat, and warm socks and wrap a warm blanket aroud me and have a warm tea, but nothing helps until it somehow changes on its own. It is so annoying. It's like you don't stop having frozen slurpee drink non-stop.🥶
Yes Tulip I have that too and especially in my hands. For me it's Raynaud's. You might want to look it up in case you don't already know about it.
The only thing that works for me is microwaving my "warm thing", a beanbag thing filled with some kind of grains or seeds. It really gets to that bone deep coldness. I have one each for my hands and feet, especially in the morning, I'm always frozen! The only other thing is a hot bath 🛁
Best of luck keeping warm!🌻
My feet stay cold and sometimes my nose gets cold. I don't know how to fix them!!
Cold feet and warm nose for me..right now it's cold everything because of the chills. I wish my dog was bigger. He is a good foot warmer though.
My neuropathy in my left foot has gone into planter fachitis and I have been in pain for 5 weeks so I am at a point that I don't care if I spell it right
I've had it before but I looked it up again and it says from living a seditary life, which I lead but I'm going to try to move around more and we can get blood clots too so I just wanted to warn you that it hurts! Gentle hugs
Join today!
Start meeting others who understand