Powered By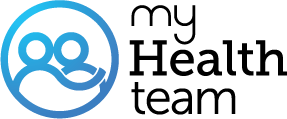 A MyFibroTeam Member
What fibromalagia medication is everyone on?
Noritrptylinr:25mg think it's working but giving it more time since it was just increased
Does it work, and is it effective??
Does that help? I've been on all the ssri drugs, currently o. Gabapentin 300mg 2x/day, Zoloft 150mg daily. Doesn't really help.
Pregabalin meloxicam, tramadol, baclofen
Gabapentin 300mg 3xdaily
1 in the am & 2 @ bedtime
Remeron 10mg @ bedtime
Can't take any pain meds intolerant GI symptoms (IBS)-D&C; makes me feel weird.
Xanax, gabapentin, Effexor, flexeral
Join today!
Start meeting others who understand