Powered By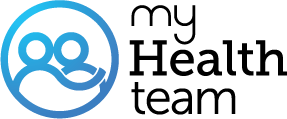 Does Anyone Have Any Natural Suggestions, Like Supplements, For Intense Muscle Spasms? Thanks In Advance.
A MyFibroTeam Member
I cannot take what works for muscle spasms due ro the fact that I suffer from addiction. I went off all my meds, except methyadone and a low dose antidpressant and antacid. I do, however suffer greatly with muscle spasms. This is daily and has been for months. I thought it was a bad flare, however I am concerned that this may be something I may have to deal with. Exercise helps, as well as eating healthy, however I am open to suggestions regarding supplements for anti-spasms. Thanks!!!
Going to try Tai- chi, music, acupuncture and massage helps too.🙏
Thank you. Let me know if you have any questions. The supplement has worked for several people I know. I have been using it for several years now. It replaced my Botox treatment I would receive for spasticity on my right foot. It has also helped me minimize my pain and keeps me moving.
Thanks, I will research a bit and get back to you. Hugs!
I use a nutritional supplement because I was very sensitive to the side effects of the medications. You have to order from a member I will post the links. The only thing is if you're allergic to shellfish you can't take it. There is tablets or tubes that can be added to your water. Both are great. They have helped many people with joint and muscle pain. https://amwy.me/o8t5t0pEz
https://amwy.me/dtoy9P8al
Let me know if you're interested. I am a member and can help you if you have any questions.
I use magnesium also and cbd lotion.
Not a supplement but I have been reading about Feldenkrais; have you ever heard of that? I like Taro Imawoto on YouTube.
I use magnesium in pill and lotion but still get spasms but it does help x
Magnesium helps and even magnesium oil that you can rub on the area.
Join today!
Start meeting others who understand