Powered By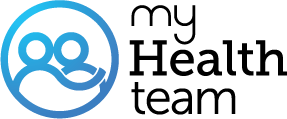 Real members of MyFibroTeam have posted questions and answers that support our community guidelines, and should not be taken as medical advice. Looking for the latest medically reviewed content by doctors and experts?
Visit our resource section.
Buzzing And Tingling Throughout Body

Does anyone have what feels like white noise buzzing throughout their body all the time? Its all over me and never really stops. I wouldnt nessesarily call it pain but it is very disturbing sometimes ! Thanks guys 🤍
Yes and it feels like vibrations.
I constantly have this in my arms and legs every now and again its through my whole body x
YES!!
It is like a wave of electric current. Mine can advance into testless leg syndrome that involves twitching and jerking. Hate it!!
Today the buzzing and tingling lasted all day. I tried different things but it was relentless.
Finally in the late afternoon I had some ccannabis edible. Peace at last.
Join today!
Start meeting others who understand