Powered By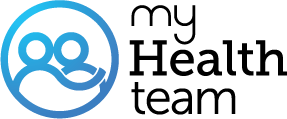 Real members of MyFibroTeam have posted questions and answers that support our community guidelines, and should not be taken as medical advice. Looking for the latest medically reviewed content by doctors and experts?
Visit our resource section.
Can A Person Use Cymbalta And Lyrica At The Same Time? As Prescribed By The Doctor.

I was prescribed Cymbalta over 4 years ago and managed to wean myself off it. I moved over to Full Extract Canabis oil which worked really well for quite a while. However over the Christmas period I started experiencing debilitating muscle pain in my right shoulder and down my back ... my GP has now put me back on cymbalta as well as Lyrica
Ive been on them for a week now and am feeling awful - almost drunk and disoriented as well as sleepy.
Do I continue for a few more weeks
Isnt this… read more
Wow, that's a lot of pills - I've been trying so hard to keep my pharma drug intake to a minimum ... I too was on Cymbalta, trazadone and tramadol at first. Weaned myself off all of that and moved over to full extract cannabis oil capsules, once a day.
Was fabulous as its a natural option with absolutely no negative side effects. For four years, this option worked very well for me.
Now with covid stress etc, my fibro seems to be on a permanent flare, hence the new prescription.
I took lyrica and cymbalta when I was first diagnosed. It seemed to have worked ok but kept upping the dosage and it caused to bad of mood changes and it didn't work out good for me. My Dr. Now has me on 400mg of gabapentin 1x a day and 50mgs of trazadone at bed time.It helps me better. And when I am in a bad flare up I take the gabapentin in the morning as well and sometimes take 2 trazadone to help put me to sleep at nite. I also take 20mgs of baclofen 2x a day when needed and tremadol 2 to 3 times a day when needed.
What works for one doesn't always work for someone else. Hope you feel better. Hugs and Prayers
Sorry you are having these adverse effects. I have been on cymbalta and lyrica for well over 5 years and I've only had amazing benefits. Its very common to be prescribed both. (Just letting you know I have been taking both safely).
Hugs
Thank you, I guess I will wait for my body to adjust. Just hate feeling even more useless than usual :)
Join today!
Start meeting others who understand