Powered By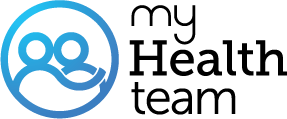 Real members of MyFibroTeam have posted questions and answers that support our community guidelines, and should not be taken as medical advice. Looking for the latest medically reviewed content by doctors and experts?
Visit our resource section.
Nausea

Has anyone developed a sensitive stomach? Like feeling nauseous after eating and nothing appeals to you anymore? I am trying to narrow it down to see if I need to see someone or not. The only thing that seems to settle it is honey vanilla chamomile tea or a ginger peach tea I found in a wawa store.
I have dealt with nausea for years now. I have had multiple tests done and at one time even had a peg tube . It was determined I had gastroparesis even though I am not diabetic. I do have gastroesophageal reflux which I take Dexilant for. I try to be careful of foods I eat and avoid all spicy foods and things I know will trigger me. It is a learning experience. Chamomile tea or ginger tea is good also . I can eat crackers and cheese . I take Zofran tablets when I need too. I find stress also triggers me at times. Hope this helps . You can PM me if you would like .
Oh yes ,I have nausea every day! If I move my head to fast I have severe dizziness. I always have pain in my neck and my back, shoulders ,jaw, ears ,sinuses and big big migraines 😫. I do have fibromyalgie and I have maxillofacial fibromyalgia. My jaw always move and make some inflammation in my face and my ears and it's hurt because it's always numb . So I have to make slow exercises for my neck on a big balloon it's good for the back and my balance . Don't eat to much but more often. Try to have the best hygiene in your ears and your mouth. Do some massage to your neck. Put yourself on your doorframe and push and stay as long as possible.
It does seem to be connected with Fibro. It does warn me to have an easy day, something is off.
Definitely. I used to only experience nausea with motion sickness or illness. Since fibro set in random nausea seems my new normal.
thank you all for your input. its good to know I havent found another illness that i have to worry about. Just have to make some more changes to my diet. One offender is coffee and I am a sucker for a fresh cup of coffee. Thats why I bought a keurig so its fresh all the time. I keep it clean and descaled and I use a breakfast blend which is a medium roast but tea seems to do better so I guess I have to change that. Again, thank you all for responding.☺️
Join today!
Start meeting others who understand