Powered By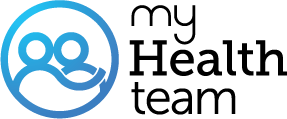 Hi All Hope You're Having A Pain Free Day. I Wanted To Know If Anyone Experiences Headaches That Cause Inflammation (knobs) On The Head?
A MyFibroTeam Member
I'm sorry to hear that ladies but also relieved that I'm not alone. I try to massage my neck but one can only do so much lol mine is on top of the head to the left and right it feels like I'm about to sprout some horns . Let me know what the doctor says Boldc. Stay awesome you strong women 😘
Its tough waiting for it to pass but it will in time x
The headaches can be caused by muscle spasms. I get a lot of them in my head specially when the pain is in your neck. The swelling shoots up the head and sometimes even cause your ears to hurt and feel clogged. It happens to me all the time . For me I am in the same boat right now and the past 2 days. My head even hurts to comb my hair and even just to touch it. Hope you feel better
Good luck with your appointment xxx
I had two operations where they removed the knobs because it grew bigger and caused headache. Another one is now developing. Have an appointment to see the neurologist next week.
Yes i have one on left side of head. When really hurting it will throb or so it feels
OMG can't believe you have asked that i have behind ears put it on my sheet for gp today . I am curious where yours are? Mine feel swollen and bruised but when neck ache eases they do very weird . Sorry to say i feel relieved someone is the same really sorry to say xxx
Join today!
Start meeting others who understand