Powered By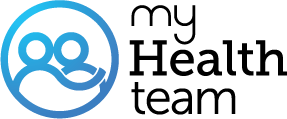 Real members of MyFibroTeam have posted questions and answers that support our community guidelines, and should not be taken as medical advice. Looking for the latest medically reviewed content by doctors and experts?
Visit our resource section.
Just Wondering If Anyone Has Sensitive Scalp? What Did You Do For It? Is It Possible It's Because Of "chemicals" In The Shampoo???

Yes I do n have done for many years now I use a medicated shampoo called alphasyl 2-in-1 it works If I keep using it but often forget to take it in the shower with me then regret it afterwards lol
Yes in the past I have. Mine would itch really bad. I would use a good dandruff shampoo and sometimes Tea Tree oil (essential oil). Most of the time this would work. Good luck 🤞
yes, i find a tea oil shampoo cools the scalp. for me, just check out a shampoo at box store and see if it has tea oil in it.
Join today!
Start meeting others who understand