Powered By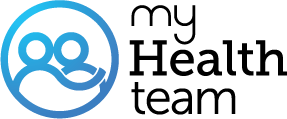 Dealing With Intense Health Anxiety
A MyFibroTeam Member
I was wondering if anyone else suffered from health anxiety? I have days where my symptoms are so overwhelming i find it hard to reassure myself that i actually have fibromyalgia and not some other underlying illness. I have had a great range of physical tests and all point to me being healthy but sometimes i just cant shake the feeling.
Any comments on how you guys cope would be appreciated !
Yes, I have severe health anxiety.My Dad was the only one who could calm me down and make me focus, but he died a little over a year ago ....he was 82. I am basically a positive person but when symptoms hit, I lose all sense of reasoning. My husband has zero patience which makes things worse. I have gone to the ER several times over the years and have had multiple tests. The last time I went I swore that I would never go again and I haven't. I am not " cured" of the anxiety and fear of dying, but now I really PRAY that if there is something seriously wrong then God will give me the message and insight to go in or call 911. It gives me peace. I also journal! I hope this helps a bit! 😊
I have that happening everyday. It cause my heart to beat fast and now triggered my blood pressure to be high. My anxiety is so bad I have not left my house in 2 years. Not even to open my door.
Thanks for all your replys, ive been feeling better focusing on keeping my mind relaxed and doing some deep breathing exercises, wishing u all the best:)
Yes i get this too. Leads to horrible panic attacks despite all tests coming back normal. I get scared its not fivro because i dont have the deily muscle pain. I cant go months feelig totally normal and then wll the sudden ill get super sick for a fews weeks or months. This lqst time its been dizziness, headaches and brain fog. Last time it was palpitations and chest pain. I undergo all kinds of tests and all comes back normal. Eventually the symptoms disappear
I just went through about a 3 month stretch of a flare and a whole new round of tests to convince myself it just fibro. It is. Then I started thinking that the reason I search for a new diagnosis so hard has 2 parts: 1) I desperately want what I have to be curable and 2) many of us have heard about fibro being a "catch-all" or "trash" diagnosis that even though we know it's a real thing (of course!), something that can be objectively tested for is ideal for both ourselves and others who might not "buy it". It's discouraging, but I won't quit looking for answers. Permanently ridding myself of even ONE symptom is worth all of the research.
I do the same thing, I have gone to the doctors to get things checked out and sometimes it was just my fibro, and sometimes it was another health issue.
Yes I feel like that too and I really try to take my mind someplace else even tell my own self to shut up to me. Most of the time the symptoms I am worried about go away within a couple weeks. Not saying it's for everyone because it may truly be something then of course get it checked out. I think we all are super aware of our bodies and notice everything because we don't want one more thing. Hang in there
I get like that. It triggers anxiety attacks. I then have to use things like rescue remedy and listen to meditations on youtube for anxiety and over thinking. Breath work helps too. There are many different ways. I like inhaling through nose to the count of 4 hold for count of 7 and exhale with a whoosh to the count of 8. ❤️
Join today!
Start meeting others who understand