Powered By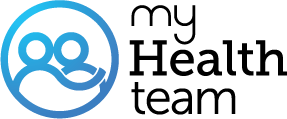 Over 60? Do You Exercise? Does It Help Or Hurt?
A MyFibroTeam Member
I am 68 and my fibro is severe. I would describe my activity level about average. My dr wants me to start walking again.😳
I am exactly the same afternoons are the worse for me in the afternoons...i get thr balance and dizziness issues. Sttetching maybe an option. Sounds like you lidten to your body which is good x
I am not over 60 but I do understand this. I have to start walking more as well. I find it is helpful to move a bit but overdoing it is harmful as well. We tend to have exercise intolerance and too much is horrid as well as too little. Finding the middle ground for ourselves can be trying but it is most likely worth it. Gentle hugs
I was a lot more active before Covid-19. Now I am starting all over again. It is so disappointing.
I do water aerobics 3 days a week. They really help a lot.
I try to exercise as much as can like walking. Inside biking. Lately tho my back acting up again and dr wants another mri before any more lumbar shots
Catbell, I agree about moving as much as we can. I have trouble with the balance, too.. the same thing happens to me with the walking.. so frustrating.. thank you for posting..
Jean, I will have to check out YouTube. Thanks for the tip. Walking is now hard for me and my swimming days are over. Like you, when I am hurting, I have to rest and can't get much done.
Hi Garland, I can move, no problem there. In the mornings, I do my household chores, and care for my two dogs. After lunch, I am fatigued and must rest. If I do too much, it causes me to flare.. glad exercise helps you.. thanks for posting.
It helps and hurts. There is a balance for me that sometimes i forget about. I can walk a bit and it can make me feel happy and then i can walk or stretch the next day and flare me for a week. Gentle hugs. I agree that moving as much as you can tolerate is. Better than not.
Join today!
Start meeting others who understand