Powered By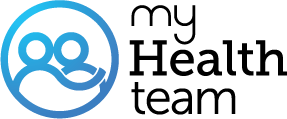 Have You Gone To Drs Or E.R For Severe Fibro Pain And Been Told Its Drug Withdrawl? Sent Home Without Treatment?
A MyFibroTeam Member
@A MyFibroTeam Member You understand!! Thank you so much for sharing. It means alot.
@A MyFibroTeam Member That terrible. I hate it when doctors treats all patients in pain like drug seekers. Its all a lobbyist scam by pharma companies so they get us on their expensive drugs, but people are biased and won't fight for us. I hate it. Get so upset over it and the pain I have suffered over the years.
years ago by over prescribing.
@A MyFibroTeam Member I recently went into my neurologist for help, bevause I was experiencing unstableness while walking. After discussions about my medication history, and why my treatment plan was unique. He yanks me off one of my medications and tells me I need to see a psychistrist. So upset! I hate being labeled or biased like that. Psychiatrists nearly killed me
One ER doctor told me the hospital didnt treat chronic pain. Refused me Toradol and IV for fluids. I had been in a flare for 10 days and had lost 10 pounds. I was 100 lbs
mine see back surgery/problems and thats the end of that
I wasn't even on meds at the time. They just saw "psych meds" in my records and went from there,
Thank you. Yes. This is one of the reasons drs assume its a withdrawl. Fibro sufferers get profiled due to our diagnosis of an invisible disease. Walk into ER with full body muscular pain and Drs may fill out COWS sheet to check if your sysmptoms equal that of drug withdrawl. Eleven symptoms on sheet, nine of those symptoms are daily fibro symptoms. Thank you. Sending blessings
This is a very important topic to discuss on this forum. Most medication fibromyalgia sufferers take can cause dependence, can develop tolerance to them and withdrawal symptoms can show up which actually very much similar to fibromyalgia symptoms. Hard to wrap our brain around this concept but antidepressants, benzodiazepines, gabapentin and others can cause withdrawal symptoms if you abruptly stop taking them or develop tolerance to your current dose. I am not saying that the doctor is correct or not but definitely something to consider and resolve because it can be extremely uncomfortable, painful physically and mentally.
Im so sorry you were treated that way. I understand the fear.
Join today!
Start meeting others who understand