Powered By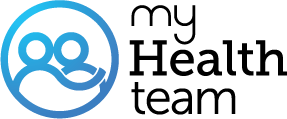 Real members of MyFibroTeam have posted questions and answers that support our community guidelines, and should not be taken as medical advice. Looking for the latest medically reviewed content by doctors and experts?
Visit our resource section.
Would Someone Please Explain This, Is Fibro Autoimmune Or Not?

I found a question and answer on Google that just doesn't make sense to me. First I read that it may be different in different people,, meaning (?} that it could be autoimmune. Then it says Fibro is not autoimmune, which I thought it is. So, here's Google's answer.
Is fibromyalgia autoimmune or neurological?
They may be different in different people. Current research suggests involvement of the nervous system, particularly the central nervous system (brain and spinal cord). Fibromyalgia is… read more
Fibro is considered a chronic syndrome, not a disease as such. It's a syndrome because it's a collection of symptoms.
My understanding is that fibromialgia is not considered as an autoimmune disease based on current research studies.
"An autoimmune disease is a condition in which your immune system mistakenly attacks your body. "
"In laboratory tests, people with fibromyalgia typically have low inflammatory markers, while autoimmune diseases are associated with high inflammatory markers."
https://www.verywellhealth.com/is-fibromyalgia-...
However it could be confusing that fibromialgia patients often have comorbid conditions which are often autoimmune such as rheumatoid arthritis or lupus, IBD or MS and their symptoms are overlapping with fibromialgia symptoms. So you can have Fibro and other diseases unfortunately but fibro on its own would not elevate your inflammatory markers.
I think it's their understanding at this time...they still don't have a complete understanding of what causes it...and some of us have other autoimmune diseases on top of fibromyalgia. It does run in my family.
Does anyone have costochondritis that lasts for weeks? It's always on my left side and radiates to my back. It scares me so much, but my doctor has Listen to My Heart twice this year and she said it sounds perfectly normal. She didn't EKG about 8 months ago and said it looks great. Do you have intense pain sometimes with this? Any support would help, as my anxiety is so bad over the whole thing. Love, prayers and hugs to you all! No one else understands us ❤🙏🙏
Oh, I also have Lupus, so maybe Fibro isn't really a thing? Now I'm prob not understanding what you are saying. That kind of day.
Join today!
Start meeting others who understand