Powered By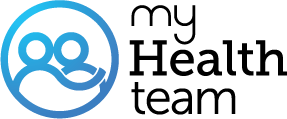 A MyFibroTeam Member
I have been taking Cymbalta for years and am now wondering could it be the cause of my diagnosed chronic insomnia and even my chronic restless leg syndrome. Anyone have any information on this?
Yeah! I don't take anything anymore I sleep better and lost wait
I was on cymbalta for 2 years. Over those 2 years I got what I thought were new symptoms from fibromyalgia. The cymbalta wasn't working for my anxiety anymore so the doctor increased my dose from 60mg to 90mg. It caused my body to jerk, especially at night when I was sleeping. My husband woke me up a few times because he thought I was having a seizure. After the Cymbalta was completely out of my system, I felt a lot better. I discovered that my sleeping all the time, horrible memory, urgency to urinate, jerking etc. was all caused from cymbalta. If you decide to stop taking it, don't go cold turkey. My doctor weaned me but he weaned me too fast, I went thru horrible withdrawals.
I took mirapex for years. It no longer works, plus I was beginning to get a very bad side effect. Gambling. I was all of a sudden buying lottery tickets, playing at the slots. Luckily nothing really bad, but it could have gotten bad. One day my dr. asked if I was doing anything unusual. I had no idea what he was talking about. He had to get specific and when he asked if I like to gamble I was shocked. It seemed that is a very bad and dangerous side effect of the drug. Books have been written about these side effects because they have ruined peoples lives. Gambling, sexual desires. etc. Pay attention to your moods. Good Luck.
I took Cymbalta for a few months and while on it I started having sciatica issues, which I had never had before. I also found my overall pain was worse. Within a few weeks of going off Cymbalta my sciatica issues were almost completely gone and my overall pain decreased.
I have restless leg syndrome too, one of the side effects of FM I always thought. I take mirapex for it!
Join today!
Start meeting others who understand