Powered By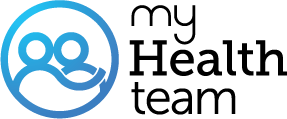 A MyFibroTeam Member
I'm having a bad flare up at the moment. I was kind of crouching down to cut out some fabric I'd laid out on the floor as I can't kneel anymore. When I stood up the pain in my hips was so bad my balance went and I fell over. That was a few days ago but now my hips are still painful and knees. My hips in my groin area are really swollen and my thighs are too but look lumpy. Does anyone else get this too?
My feet get stuck and so do my hips and back when I've done too much walking. My GP is treating fibro conservatively so I have amitriptyline, cocodamol and tramadol, I use a tens machine and heat pads too. A few years ago my feet and ankles swelled so much I thought they were going to burst, couldn't get shoes on and I had compression stockings, after 3 months I persuaded my GP to increase my levothyroxine which stopped it, although I still get swelling a bit and my arms, hips.. everywhere really.
Yes, I definitely get that. I cannot sleep on my left side ever due to the extreme pain. I get groin cramps constantly. Do I have to take more pain meds again. My legs get cramps down to my feet. My feet will get stuck in a position to where I am screaming. What do you take for you pain??
My thighs are very painful to the touch and they feel lumpy.
Yes my hips at the sides are always painful and my muscles get really tight which makes it worse. Can be burning or just a constant ache. My ankles swell up and by the end of the day my wrist is swollen around my watch.
Your hips also hurt you? Mine are terrible the sides just feel like they are burning.
I have dependent edema on my ankles and legs. Have injured ligaments and have had a broken ankle. Sometimes injuries can cause an interruption in the lymph system drainage. In the winter or cooler days I resort to compression stockings or socks. It helps to keep the swelling down. Hope some of this helps you
I get swollen feet, ankles, hands and right under the knees,
Join today!
Start meeting others who understand