Powered By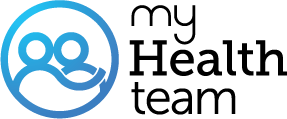 Real members of MyFibroTeam have posted questions and answers that support our community guidelines, and should not be taken as medical advice. Looking for the latest medically reviewed content by doctors and experts?
Visit our resource section.
Hi Everyone, Has Anyone Taking Pain Killers Pregabalin Just Wondered What You Thought

I have been precribed it and I am unsure about it, I need help with the pain but don't know much about the drug
I have been taking pregabalin for a few years. Im taking 150 mg morning and night and 75mg in the afternoon. It reduced my pain so much that it gave me my life back. I was having sciatica so bad I couldnt walk. I had pain in my ribs so bad It hurt with every breath. Dont get me wrong, I still have lots of pain. But my pain now is nowhere near as bad as it was before pregabalin. I have put on weight, but I dont believe it is all because of pregabalin. I used to be extremely active before I hurt my back and then was diagnosed with fibro. And now I cant tolerate exercise and I have a naturally slow metabolism.
Ask your Doctor if you can increase your dosage and see what happens. On my bad nights, i take pregabilin with tramadol and the combination works for me. At first you will feel sleepy / tired all the time from the combinationation of pills after a while, your body wont even react to it. It helps with pains. There are nights that feel horrible even when i take the combination, what i do is it increase the pregabilin dose to 150mg but only at night just before bed. keep in constant touch with your doctor and always remember to be kind to yourself.
Hiya Kim,
I am taking 400mg of Pregablin daily. I have had to increase the dose over a period of time when the effect has reduced. I hope it gives you some relief x
I know what you mean Kim it's so soul destroyeing at first 😢but I reforced positive thinkin by not letting fybro get hold of me 🤔
I was the who was going to be in controll 🙏I know you must be think how can that be?
I was refer to pain management course at Antriee hospital Liverpool.
They help you understand your condition and how to manage which is don't over do thing take your time that why you wount end up with flair up.
I have tryd Gababentin, Noproxen, Morphine, and that only work for a short while that didn't touch the sides in the end 😳
I have found that Doloxetin and Amatriptaline has help the Doloxetin also helps me with my moods as well as pain.
But do try don't rule it out as I said it may be successful for you. We are all diffrent.
Thank you, it's just so disheartening when you go see rheumatologist and they tell you your symptoms might not get better, how are you and do you take anything else x
Join today!
Start meeting others who understand