Powered By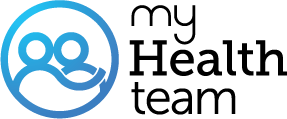 Real members of MyFibroTeam have posted questions and answers that support our community guidelines, and should not be taken as medical advice. Looking for the latest medically reviewed content by doctors and experts?
Visit our resource section.
Exhausted

Hi everyone
I am currently using 10mg of Trepiline and 40mg of Ranflocs(Fluoxetine).
I am exhausted the whole time. I am constantly yawning. The exhaustion and yawning is interfering with my work. It is extremely difficult for me to give my lessons to the 51 kids I have in my class if I keep yawning.
Does anyone else using this treatment experience the same exhaustion? Does anyone maybe have any suggestions on how to feel a bit better?
We process protein at a higher rate than healthy people do. Try eating or drinking some protein every 2 hours. 80-100 grams daily.
I yawn alot with fluoxetine.
I take Lyrica 300 mg it works but the side effects afterwards.
It's the fluoxetine, the side effects made me yawn the whole day, but couldn't sleep at night.
Join today!
Start meeting others who understand