Powered By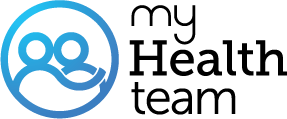 Real members of MyFibroTeam have posted questions and answers that support our community guidelines, and should not be taken as medical advice. Looking for the latest medically reviewed content by doctors and experts?
Visit our resource section.
Do Most People With Fms Have A Thyroid Condition Too

I do i didnt know it was connected to fibro there is so much connected to fibro.
Tania51 I would go to another dr and get a second opinion. Then you can tell them to check the thyroid. Not everything is connected to fibro. Be persistent and don't give in when you think there's something wrong with and you know your body more than anybody else so good luck Tina and I hope and pray that you get some answers that you deserve.
Tania you are right many with fibromyalgia have hashimotos in this case your Tsh and t4 can be normal but you have anti tpo antibodies which is what creates the problem. Most doctors just check tsh so many people may not be aware they have this. Unfortunately convential medicine does not have many treatments for hashimotos other than thyroyd replacement hormone once tsh becomes abnormal. But I think if we could find a treatment it would help fibromyalgia
Join today!
Start meeting others who understand