Powered By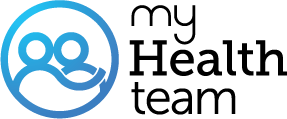 A MyFibroTeam Member
Does anyone have muscle weakness in arms and legs. My right side is the worst. I have lumps under my skin that are painful to the touch. I think its fibrous tissue, myofacial syndrome. It was all right side now spreading to left side.
Yes I have them all over my body. I was wondering was I the only one have these painful knots under my skin. They really hurt to touch. I keep heating pad on my legs and arms. What do you do for the pain
My hand and arm gets tired when I write.
Same here too. Sometimes I can't even open a bottle of water. My weakness is basically
my left side but will travel to my right. Has anybodys penmanship been affected ?
I have the same. Some days I think my arms don't even work they are so weak. My pain started in right side and now it's both, but predominantly right side. I equate that with the fact I am right handed and right side dominate.
Exacly like you, right side pain and weakness then it started on left side too
My left thigh feels like rope. So many lumps😢 and tender to the touch.
Yes, since I've had fibro issues for two years. My friend says they feel like little knots.
SuzetteeC85 have you had these pains and lumps for a long time?
Yes my arms especially in the morning also my hands, I've only got one lump on my arm, have had it ages but recently it's started causing me pain so got to go for a scan in a couple of weeks, I'm hoping they will cut it out xx
Yes I'm experiencing the very thing on my right side. Shoulder to foot. Forarms has little bumps underneath them and tender to touch. I have them on my left but only hurt when I touch. Right side hurts all day non stop. My legs also feel bump and have tender spots around shins, calf, near ankles. My joints are popping, and muscles are twitching.
Join today!
Start meeting others who understand