Powered By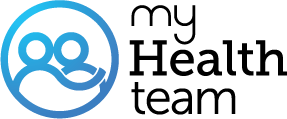 A MyFibroTeam Member
I'll get a warming squeezing sensation that goes from my back to my stomach and takes my breath away. Is this a part of fibromyalgia
They told me they were back spasms..... Feels weird.
Thank you, since being diagnosed with fibro I never know what is what.
It sounds like costochondritis. Its an inflammation of the rib cage area that hurts really bad when it flares up. I went to the er 2 times before they diagnosed me. I felt like I was having a heart attack. It does seem to be from fibro. Try ice packs or heat on the area and ibuprofen if you can take it. Thays the only thing that helps the inflammation for me. I hope it calms down. Hugs
Join today!
Start meeting others who understand