Powered By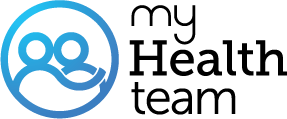 A MyFibroTeam Member
Are prozac and valium related, they are next to each other with an arrow connecting. I have valium and take intermittingly. Never tried prozac, at present take BuPROPion SR tab150 MG 12 HR?
Valium is in a class of drugs called benzodiazepines. They are tranquilizers. Prozac is an antidepressant. It works by regulating serotonin in your brain. They are not at all related except that psychiatrists may prescribe both if a patient with anxiety is also depressed (clinically).
Bupropion has more in common with Prozac.
Thanks, Brenda. I haven't looked it up. Maybe I will mention to my "NOW" neurologist. Will have to check that information, out.
@A MyFibroTeam Member, you may be right. If you look up Valium and seizures on Google, it does give you information about it treating seizure disorders.
I can't say about the time period for myself. Some years, ago, *I found a combination of pills that STOPPED my having seizures! Two 5Mg. *Valium (1 twice a day) were added in with then, *Dilantin and *Mysoline, now called *Primidone. My neurologist sure never helped in all those YEARS! I finally went the allotted time with NO "blackouts," got my driver's license and a car! About five years later, I met this neurologist who "didn't like young ladies on Valium." He took me completely OFF of it! Cold Turkey! I started having "blackouts," once, again. Lost my driver's license and car! Have never been "In Control," again!
That doctor then moved out to the Mid-West. I will always believe that Valium *HELPED with seizure control.
Valium is more of a tranquilizer. It's used for anxiety and really shouldn't be taken long term. Prozac is an antidepressant. It can be taken long term.
Join today!
Start meeting others who understand