Powered By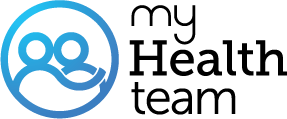 Does Anyone Use CBD Oil For Pain?
A MyFibroTeam Member
CBD Oil
I started cbd OIL Monday morning.
Tastes vile but don't last long the taste.
I've reduced my painkillers and it seeming to help.
Plus it dosent make me feel as tired as pain killers.
I got a 2000mg strength suspended in virgin help oil.
Company called pure life .
So far so good.
I quit smoking 10 years ago when I began vaping ecigarettes. I recently started vaping cbd ejuice. It doesn't take all the pain away, by any means, but it does help take the edge off. It doesn't get you "high" either. It does leave me with a kind of a feeling of "well being". It's not real expensive and it even helps my headaches too. I think it just helps in general. By no means am I saying if you don't smoke or already vape that you should try this; please don't! But... if you do smoke or already vape, this is imho a much healthier alternative to smoking anyway; I don't cough at all anymore either. Just putting it out there if anyone needs the info.
I tried several months treatment with CBD oil for my Fibro pain with zero improvement. It simply did not work for me.
Thanks x hope your having a good day xx
I tried three different strains and a few different dosages but it didn't work for me! The one was really strong and it helped a bit but I couldn't stand the stoned feeling I got with it!! Good luck if you try it, I have read and heard of many success stories with it!!!
Yes there are pills.( .0003 ) is under the legal limit of thc and will not be detected in a drug screen. That low of a dosage isnt strong enough to give you the slightest "high" either.
The one with THC that's the max amount in the oil....if I remember...I never knew they had pills
I havnt yet however I learned there are different strengths as in 250 and 750 I believe..one is 10% and one is 15% and some have TNC Free if they work and are drug tested....they said it works,,but I don't know someone that works and gets drug tested......Then I learned ppl take from 10 to 40 drops per day...I know one,in fact she sells it that takes 20 drops2x a day.........Medical marijuana is legal in Illinois however I'm so sensitive to THC I2 puffs Il sleep for 2 days........I guess my point here is,lol there are stronger strengths....8% 10%15% that I know of.......
I just started using it a month ago. The Dr said it takes a few weeks to get into your system and every kind is different as far as relief and how long throughout a day it lasts. I am taking the oil once per AM with no thc, but Monday I'll be getting the pills from my Dr. He stated if I didn't feel much of a difference after my first 1oz bottle to try them. They are .0003 thc and he said they may help better but takes longer to get in my system...but lasts longer through the day vs the oil only lasting about 6hrs.
yes I have tried a few different ones but I really haven't seen much of a difference. I am trying a new kind now that i just started the other day. if it helps ill let you know. but boy cbd sure is pricey. some people like it
Join today!
Start meeting others who understand