Powered By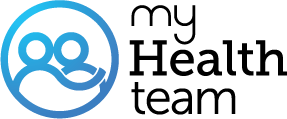 Real members of MyFibroTeam have posted questions and answers that support our community guidelines, and should not be taken as medical advice. Looking for the latest medically reviewed content by doctors and experts?
Visit our resource section.
Has anyone had/heard of any procedures or any medicines that can help with excessive sweating.
My daughter tried xx Arrid antiperspirant the other day. I asked her how it worked and she said that she hadn't thought about it because she didn't have a problem with sweating. She typically had trouble with sweating in school so hopefully the antiperspirant will continue to work indoors. Now, she wasn't outside much. That could be a different story. Will update info when she is in the heat which doesn't happen very often. Gentle hugs!
Hiya jellymelly. Thanks for the tip ill defo try that cheers.
@A MyFibroTeam Member if you get sweaty scalp, put on dry shampoo right after you dry your hair...it gives you great volume and keeps you dry. You can also try baby powder,then massage it... It helps🤗
Over the last several years I have been very annoyed by my head sweating. Doc didn't have anything to say about it other than another symptom of fibro. I was recently found to be extremely difficient in vitamin D. Then, I found several online sources relating that to a sweaty head!
Hi RhondaRoo. What was the name of the deodorant you bought for your daughter from Amazon? Yeah please let us know if it works for her.
Join today!
Start meeting others who understand