Powered By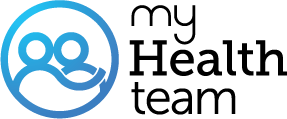 Real members of MyFibroTeam have posted questions and answers that support our community guidelines, and should not be taken as medical advice. Looking for the latest medically reviewed content by doctors and experts?
Visit our resource section.
I Find Myself Losing My Balance And Getting Light Headed Often. Does Anyone Else Experience This?

I went to the doctor and she checked for vertigo but was unsure. Now I have to see ENT doctor and can't get in unti late January. Everything I have read on many FM sights make it sound like this is part of it but my doctor says it isn't.
Everything you said has also been my experience for the past 20+ years. I never know what surprises fibro will spring on me throughout each day! Pain Mgmt is an example. I was referred to a specialist for sciatica after a MRI. One week before my appt. it disappeared so I cancelled. Now that fibromyalgia is considered by doctors/researchers to be a disorder of the central nervous system becoming overly sensitive (stimuli is perceived as pain), it makes sense that every part of our bodies are effected. I'm looking forward to the day when researchers find a cure for this unpredictable debilitating disorder. Sending you soft hugs and wishes for many good days.🤗🌺
I too lose my balance way more than I used to and yes I believe it is the Fibro! Doctors can say what they like but like I've said before, we are the ones that have it and we know our bodies. We have found other things on here that we all have in common and it must be this illness as its too familiar to just be happening such as the burning tongue! I've never heard a doctor linking that to Fibro but I believe it truly is!!! I'm sure there are many more common factors that we suffer with this illness yet none of it is recognized by doctors but like I said, we wouldn't even mention it to our doctors because it disappears after awhile just like all our other symptoms jump from spot to spot! Believe in yourself and your thoughts!!!
I get light headed sometimes. I found that if I eat regularly and drink a lot of water it helps a lot. Also, try not to get up out of a chair or bed too quickly. If you do get light headed just bend forward to let the blood rush to your head, that should work pretty quickly. Drinking lots of water is my best advice. I was getting vertigo a couple of years ago. Went to doctors and they did scans, tests, etc. They told me that we have crystals in our ears and they become dislodged sometimes when we jerk our heads up and down too quickly. They gave me info on how to lay down and position my head when it happens in order to get the crystals back in place. I found by making sure I did not jerk my head too quickly the vertigo went away and have not had an episode for the past few years since being more careful. Apparently the crystals can become dislodged more easily the older we get. I was jerking my head too much when I was swimming and diving under water. Also when I was playing with my grandson. For lightheadedness you may also want to google POTS.
Join today!
Start meeting others who understand