Powered By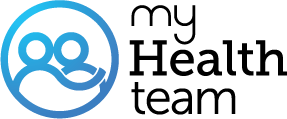 A MyFibroTeam Member
Does it make you sleepy, side effects to look for etc
You I don't matter to me as long as I can do my research. With a little help from fibro team. I found out more here the rxlist. I'm just sick of the doctor using as a guinea pig I just get so sick and finally told him no more of them pills. I had told him if you was in my shoe and deal with this pain and the sick of the pills you give saying they will help. He wouldn't believe me. O I got mad. So.mad I started to cry I hate that. Anyway can change.it but I did no more of that fibromyalgia medicines saying it will help.. fuck that noise. Take care laters
I went to my doctor Wednesday I was telling him I hadn't felt good after taking the cymbalta the other word generic is duloxentine. I been told by the doctor this will help you with pain for fibromyalgia. Well I didn't have a good feeling about this medicine totally a bad vive. Do you all have them instincts if not ill tell you this I had a bad I mean feeling about this medicine and the gabepatine I guess that's how you spell this. Anyway I wished I would of went with my instincts because it took me down for a week when it was supposed to help me with pain instead it fouled my nerves up dry mouth dizzy could not hold anything down took one pill morning of the cymbalta hour later I was so fucken sick made my stomach lining hurt nerves in my body was at jidder very ugly bad side effects. Same as the gabepatine did. So I tell the doctor all this he refused to except my reason why I refuse to take any of that medicine. I got so mad told the doc I refuse to take the medicine your killing me with. In the pass I've had so much trouble taken medicine my body rejects it. Right now the longest RA medicine I'm taking goin on a year. Now I found. out the only reason why the doctor is helping me is because I got on disability been trying for four or so years. Totally sucks I'm so sick n tired of the using me for there fucken test pig. I told the doctor you no what he said You don't have to take that medicne Wtf!!! Tired from the Rez. Happy holidays
Currymargaret, it is exspensive. But helpful, for me. I am eternally greatful for the help with payments . im sorry you have such problems with medications. I can only pray you find alternative results. Peace my suffering friend.
lycra never helped me with sleep x
Hmm, have been taking Lyrica for many many years ... 10omg at 3x's daily. I have had a lot of trouble the past 6 months finding the right words and chalked it up to being 60 yrs old AND having GCA also which was diagnosed almost 6 months ago.
I'm actually scared to go off Lyrica though as it has helped a lot with the nerve pain. Definitely something to think about though.
Blessings,
Deb
My husband had the same issue. He is no longer taking it and things are coming back to him.
@A MyFibroTeam Member, I saw your comment. I've been taking Lyrica for years. I wonder now if THAT is reason why I find it harder and harder to find words while speaking (especially if stressed). It drives me nuts and it's the only thing I forget. I recall everything else, but those darn words!
@A MyFibroTeam Member Lyrica definitely messes with your memory. I find that when I'm talking I can't even remember basic words, so I looked at the side effects and one of them is 'difficulty finding words'. It's an actual side effect! I was so relieved because I thought I was losing my mind! :P
I wrote above somewhere that I've been taking Lyrica with no obvious problems. I was recently put on Cymbalta, the generic form of it. I read the patient information for it and it sounded very scary, but I take a ton of scary drugs for all different kinds of things anyway, so I started taking it and noticed only a minor tummy ache. I have no idea if it will help in long run. Except for the anti-depressants I need to take to regulate my mood and the thyroid hormone I need because I have no thyroid, I'd just as soon go off all the other drugs and do it all naturally, but I can't afford that route, so for me I'm stuck with the free medical care that only pays for traditional medicine and doctors. And I am grateful for what I can get, because so many can't even get this. Just the cost of my drugs alone would bankrupt anyone else who would have to pay full price for them.
Kathrine That was very well laid out. I couldnt agree more about your response. Thank you😆😀. ❤Christine❤
Join today!
Start meeting others who understand