Powered By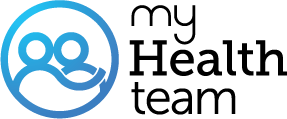 Does Your Pain Move Around To Other Areas Of The Body ?
A MyFibroTeam Member
My shoulder is in a lot of pain and it's burning some horrible but since I haven't had too many problems with this part of the body. I'm not to certain why I'm having so much pain with burning now. Or is it possible that the pain in my back hips and legs was so great for so long that some how the pain in my shoulders was hardly noticed or identified . I have had injections in my neck and shoulders before maybe I just didn't recognize the problem due to the horrible pain in my back hips and legs.
Tenderpoints are all over in your body..certain ones link a certain limb finger toes back shoulder etc..not research but mine is so severe I pretty much k ow what tenderpoint causes what..fibromyalgia does not discriminate so e just are chronic sufferers some are " flares "..,hope this helps always apply your heat to the tenderpoint if possible to get to the source..👍
It does some days but most of the time its all over
I've never had pain to leave a spot.It might hurt more on a given day. Probably all the pain you had in one spot was so severe that you didn't notice the pain in another spot.
Your Welcome!! Have a pain free night!!
It does with through out the day and depending on how I am moving
Same here Mary! Sometimes I get sharp shooting pain in different places and it feels like someone is sticking me with a needle!
My pain spots change. I'm still sore all over.
Hi absolutely yes. My pain can flare up in random unexpected areas too. I had severe shoulder pain for months. Ibuprofen gel helps and a good fitting bra. I wear a extra soft one at night too. Sending gentle hugs to you and wishes for relief from your pain 🌸
Join today!
Start meeting others who understand