Powered By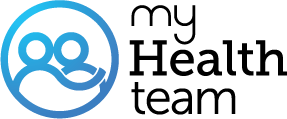 Real members of MyFibroTeam have posted questions and answers that support our community guidelines, and should not be taken as medical advice. Looking for the latest medically reviewed content by doctors and experts?
Visit our resource section.
What Has B12 Injections Done For You ?

Last year I'd never see a day I was always passing out with the chronic fatigue 8 times a day . Doctor said I'd need B12 Injection as I was showing signs of deficiency I could wait see how my body did or try it see if helps me a bit right now. I thought what have I to lose nothing. So glad I did I only pass out 2 times a day now . My GP said to me I don't expect you to be running down the street but if it helps a little it's better than nothing. Has anyone else been put on B12 Injections to… read more
Have you had a good blood work up and have been seen by a neurologist, you might have narcolepsy where you pass out sleeping all different times. I know alot of medical worked with doctors. I also had head scan and sleep study mostly due to headaches. Think about getting a second opinion let me know. Hugs...
I also was B12 deficient. My Primary Care Dr. Put me on injections once a month and then now every two weeks. It has made a bit of difference. I am not falling a sleep like I did previously. I am able to stay awake until about 9:00 p.m. It does not help with pain. It just helps steady my energy. I want to take anything to help have as much of a normal life as possible so I would not want to stop taking it. That being said, other than my 4 hours of work 5 days a week. I am a recluse. Hugs and God Bless all my Fibro Friends 🙏
The B12 shots have helped me to have a little bit more of energy since I'm so deficient I also take B12 vitamins on a daily basis
Yeah me too hun just let's me see more of my day doesn't sort my pain sadly we wish eh thank you for message .
Thank you for your answer that's great as my doctor says a little bit of you back is better than wasting away a sleep in bed so many days would go passed and I wouldn't know which day I was in wasn't nice.
Join today!
Start meeting others who understand