Powered By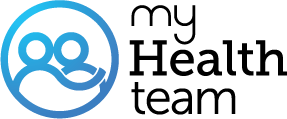 Does Anyone Have Calcaneous Bursitis? My Pain Management Doctor Gave Me A Shot But It Did Nothing For The Pain In My Left Heal.
A MyFibroTeam Member
@A MyFibroTeam Member, I hope all goes *Well for you. God Bless!
I see my PM doctor on Friday to get my month pain meds. I see the Podiatrist the following Friday to discuss foot surgery. Good luck at you appointment. Soft hugs Fibro sis
@A MyFibroTeam Member ahh that sounds painful... Those shots alone are terrible.. At least mine always hurt like a mother...I see my pain specialist next Monday so hope he can see about something for the pain has gotten so bad with my entire skeletal system that's not even including the fibro nerve damage and prolapsed discs etc..I hope you get some relief soon as hat you described is exactly the same pain my husband gets on his heel he is a runner most days and it's been playing up badly I must tell him this as he d be interested to hear about someone else who has it and the treatment etc..thank younfir getting back to me..gentle hugs to you too x
@A MyFibroTeam Member I was sent to a Podiatrist who talk to me about my symptoms. He said if it was bursitis that the shot would have worked. Baxter's is basically an entrapment of a specific nerve in your heels near the Achilles tendon....kind of like Carpal tunnel syndrome in your foot
It hurts more with activity. It hurts with rest where as Plantar Fascitis up on standing when first get out of bed.
It hurts around the back of the heel....stabbing burning pain. If touched it causes my whole foot gets a muscle spasm. He is treating me with a steroid pack. This is my second round of steroids that are not working....I am gonna probably have to have surgery since steroids are not really working.
I hope this helps with your question. Soft hugs
@A MyFibroTeam Member hi ...how did they dignose the Baxter's neuritis as I was diagnosed with the burstitits had numerous shots but they aren't working either..just curious to know what your symptoms are as I see Dr Syiminger on the 10th April at the pain clinic to see about the eperidural.. Hugs
Turns out that I have Baxter's Neuritis instead of Bursitis. This is why the shot didn't work. It is a nerve entrapment condition.
I have bursitis in both of my hips. First set of shots worked for a few weeks. Had 2 more sets of shots that made it worse 😔
Sounds like a wise idea. @A MyFibroTeam Member, Do let me know what you find out.
@A MyFibroTeam Member Thanks sis. My primary doctor gave me a number for a Podiatrist in Mechanicsville. I guess I will make appointment. Pain is affecting my mobility. Love u too
@A MyFibroTeam Member, This is definitely a mystery. Many years ago, I knew someone who claimed to have a bone spur on their foot. That after a while, it went away. I never quite knew how to take this, other than she never talked about it again. *A Pain shot is quite different than using something that should dissolve the spur loose. At most, check for answers on the internet. I hope you feel better soon. Love You!
Join today!
Start meeting others who understand